Have a little extra time to kill before packing up your stuff to leave work?  Of course my first recommendation is to watch Train de Nuit one more time… I'm on my 40th view and counting.  But of course I'm obsessed with all things Chanel!!
Maybe you'd prefer to take a fun little quiz?  …it's perfect if you've always wanted to know your ideal glam lip color.

What's Your Ideal Glam Lip Color?
Take this quiz to find out which lipstick shade reflects your personal taste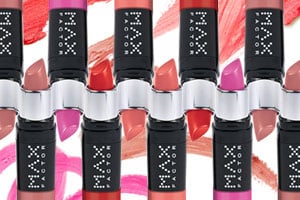 Soft on the inside yet bold on the outside, highly pigmented lip colors can speak volumes about your personality — before you've uttered a word. Find out which shade of the beauty editor- and consumer-favorite MAX Factor Vivid Impact Lipcolor you should be wearing.